JBL INTELLIVOX BEAM SHAPING COLUMN SPEAKERS PROVIDE PERFECT COVERAGE
With the many reflective surfaces and complex panelised ceilings, the Intellivox column array system with its beam shaping ability covered the zones perfectly
Auckland Transport's recently opened Ōtāhuhu station is more than a piece of infrastructure: it is a public sculpture. The new $28m interchange features stunning floor to ceiling glass and it aims to give a sense of history and culture, in addition to its primary objective of assisting commuters to take the train or bus.
With long hallways, large echo-ridden rooms and many reflective surfaces, it takes a good understanding of acoustics, as well as an understanding of architecture, design and construction to deploy an effective and intelligible sound system. Systems integrator Bartons Sound Systems knows this all too well having designed and installed many transportation sound systems over the years.
The design called for effective audio coverage within the main commuter infrastructure. The room was split into two zones, the lower atrium and the main mezzanine commuter platforms that stretches over 25 metres. Integration with an existing railway platform was also required.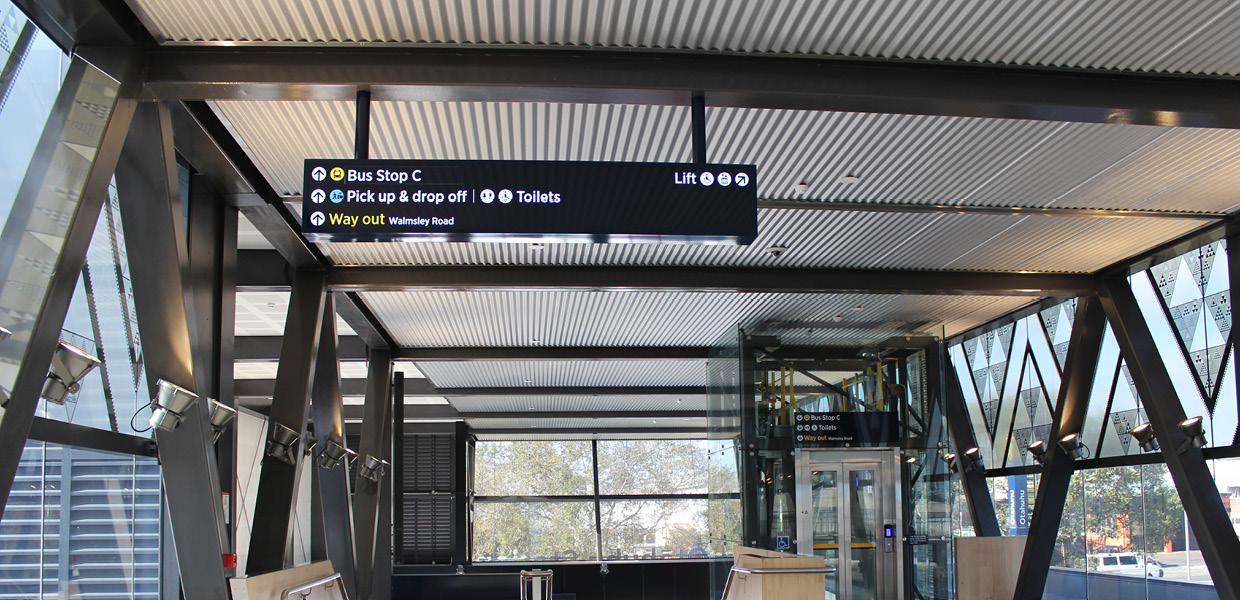 Two JBL Intellivox DSX280 Active Beam Shaping Column speakers were selected due to their self-sufficient design of being powered, on-board DSP that could adjust to the acoustic requirements of the venue and ability to maintain an even sound pressure over long distances. This reduced the total equipment requirement considerably which in turn reduced the cost to the client.
Rob Waddell, Bartons Lead Systems Engineer specified the JBL Intellivox column speakers. Rob comments "Apart from the need to have an intelligent speaker that could automatically adjust volume and actively manage the acoustically challenging space, we selected the DSX Range as the application required high measurable speech intelligibility."
"We selected the DSX Range as the application required high measurable speech intelligibility."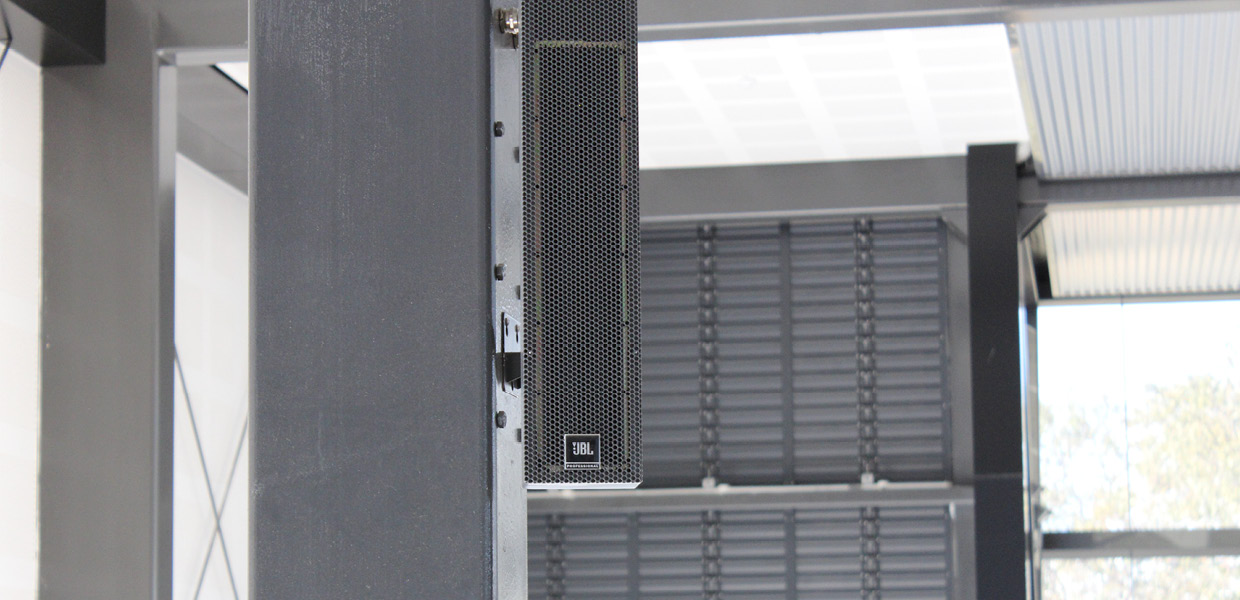 The Digital Directivity Synthesis (DDS) concept is used in the beam shaping JBL Intellivox column speakers. This concept is well-suited in areas that have acoustically challenging spaces as minimum energy projection can be achieved at a room's boundary.
FIR output filters are calculated by 'reverse-mapping' the desired audio coverage of a hall or space back to the column array. On-board DSP takes care of the real-time signal processing, surveillance routines and networked logging to achieve the best match between the desired and actual array response.
Rob concludes, "With the many reflective surfaces and complex panelised ceilings, the Intellivox column array system with its beam shaping ability covered the zones perfectly, with minimal reflection off of the hard surfaces."
"We were able to effectively set the speakers up with full control of the near field and far field area and complete the project within the parameters given."