DECEMBER 1988
JANDS Electronics Ltd is launched by Bruce Gray to fulfil the demand for JBL products in New Zealand.

1990's
In 1994 the JBL EON is launched in NZ – the first plastic moulded loudspeaker of its kind. JANDS receives the James B Lansing Award for JBL Professional Outstanding Performance MI Vertical Markets in 1995 and 1998 is the recipient for the JBL Professional Distributor of the Year in Asia. The company continues to grow and moves into its larger Montgomerie Road premises in the same year.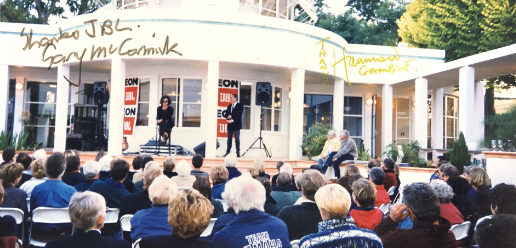 2000's
2002 sees JANDS announced as Soundcraft International Distributor of the Year, more awards follow with Outstanding Performance from Crown in 2003 and appointed as distributor for BSS Audio. 2005 the company is awarded the James B Lansing Special Achievement Award for JBL Professional and to accommodate further growth, moves into a new office and warehouse facility at Doncaster Street.
2010's
JANDS is appointed as NZ distributor for AKG Professional in 2010, in 2015 nominated as distributor in New Zealand for Ampetronic, and the final addition to the product portfolio for this decade, SoundEar in 2017.
2018
JANDS NZ enters the pro-video solutions market and introduces a new brand identity, rebranding to JPRO Experience AVC. The same year JPRO is named as the APAC HARMAN Distributor of the Year.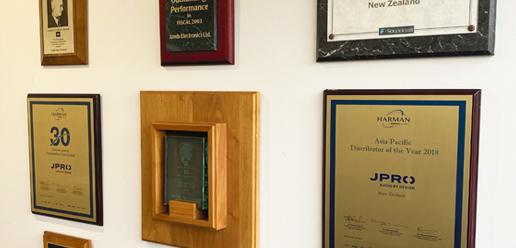 2019
HARMAN Professional Celebrates 30 Years of Partnership with JPRO
2020
Reinforcing its decision to enter the pro-video market, JPRO is appointed by HARMAN Professional as the exclusive AMX video control solutions and SVSI Networked AV solutions distributor for New Zealand.
2020
To complement the AMX brand and the pro-video market, JPRO is appointed as the official distributor for Tripleplay digital signage, IPTV and video streaming solutions. JPRO is also named exclusive NZ distributor for RF Venue and an authorised reseller for Audinate Dante products and software.
JPRO values Integrity above all else
Every partner and stakeholder in the business should be valued and treated with honesty and fairness and any decisions should be made with a long-term view that is beneficial to all.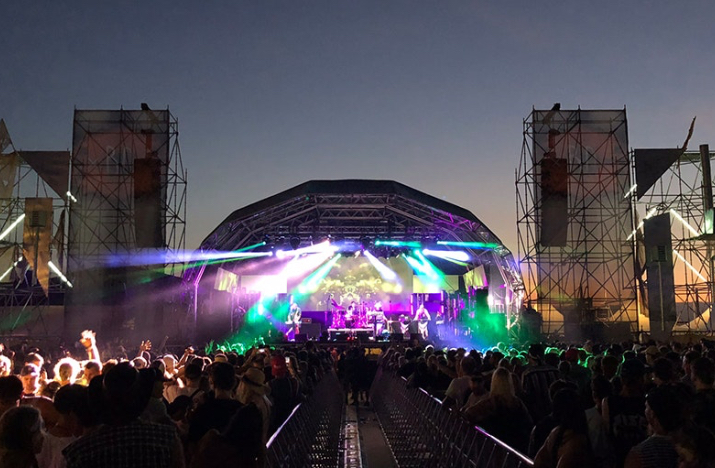 JPRO values creativity, innovation and initiative
As part of our commitment to open communication across all levels of the business, new ideas are encouraged and explored and will always be given due consideration.
JPRO values teamwork and a balanced approach to business
We are respectful and supportive of each other, are passionate and take pride in what we do and always strive to be best-in-class.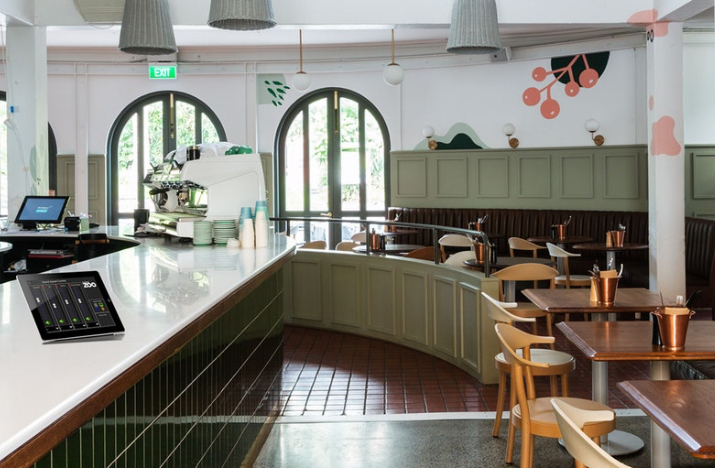 Providing the best solutions through world leading brands