JBL PROVIDES AN EXCEPTIONAL EXPERIENCE WHILE SOUNDEAR AND BSS BLU-806 ACHIEVE UNIQUE SPL CONTROL IN-STORE
The Opportunity
Renowned streetwear retailer Culture Kings recently opened their first New Zealand store in Auckland. Located in Sylvia Park, Culture Kings is setting a new benchmark for retail spaces worldwide by providing an incredible user-experience.
Music, sport and fashion are the fundamentals to its success, creating an electrifying atmosphere along with sought-after exclusive streetwear providing a premium retail experience.
Because music plays such an important role, the quality of sound and volume form an integral part of the Culture Kings international brand. The client's brief was to have high-quality sound throughout the store and a dedicated PA System in the live performance area for DJ, MC and brand activations.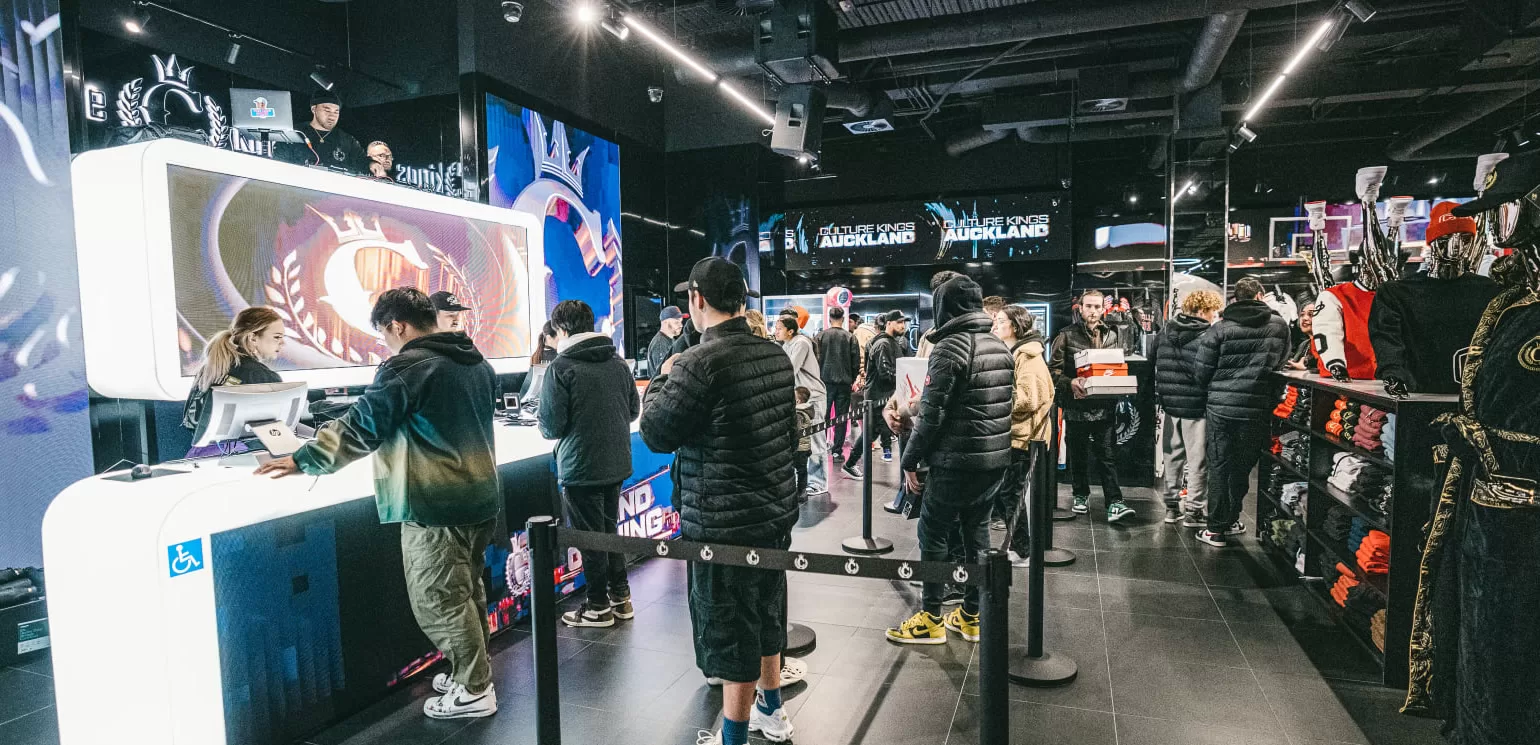 The Solution
AV integration company Avid Automation provide high fidelity customised technology solutions and were called upon to provide a high-impact, exceptional audio experience for the store.
As the store was in a mall with adjacent tenancies – one of which is a movie cinema – it was imperative that the sound design not only provide exceptional sound coverage, but effective volume control, adhering to the sound limits set by the mall.
Acoustic consultants Marshall Day were engaged by the client to ensure that all walls were acoustically treated and floating walls placed in front of structural walls to prevent audio leakage.
Avid Automation worked in conjunction with JBL Professional distributor JPRO to design an audio model within Ease to calculate speaker performance, speaker location and mounting angles – the objective to focus the audio within the retail space. All speaker locations were coordinated with the acoustic consultants.
It was decided that all wall-mounted speakers would be mounted to a 'floating bracing' (bracing which is not secured to the studs or joists), while Avid Automation fabricated a custom suspension system for the live performance area.
JBL Control28-1 loudspeakers, known for their consistent wide coverage and rich sonic character, were selected for the main retail area. The versatile mounting options ensured that the sound was projected in the areas they were needed, assisting with the volume requirement of the venue.
JBL SRX 812P active loudspeakers powered by Crown Drivecore Amplifiers and a full suite of user controllable DSP were deployed in the performance area, while powerful JBL SRX818SP active single 18" subwoofers provide additional bass reinforcement for DJ and guest artist appearances.
The heart or 'ears' of the volume management was a SoundEar 3-300 noise monitor combined with a BSS BLU-806 processor, programmed to monitor and control the overall sound level produced in the store.
"The real success and smarts of this project is based around how SoundEar and the BLU-806 are integrated to perform volume reduction. The BSS open architecture platform makes virtually anything possible."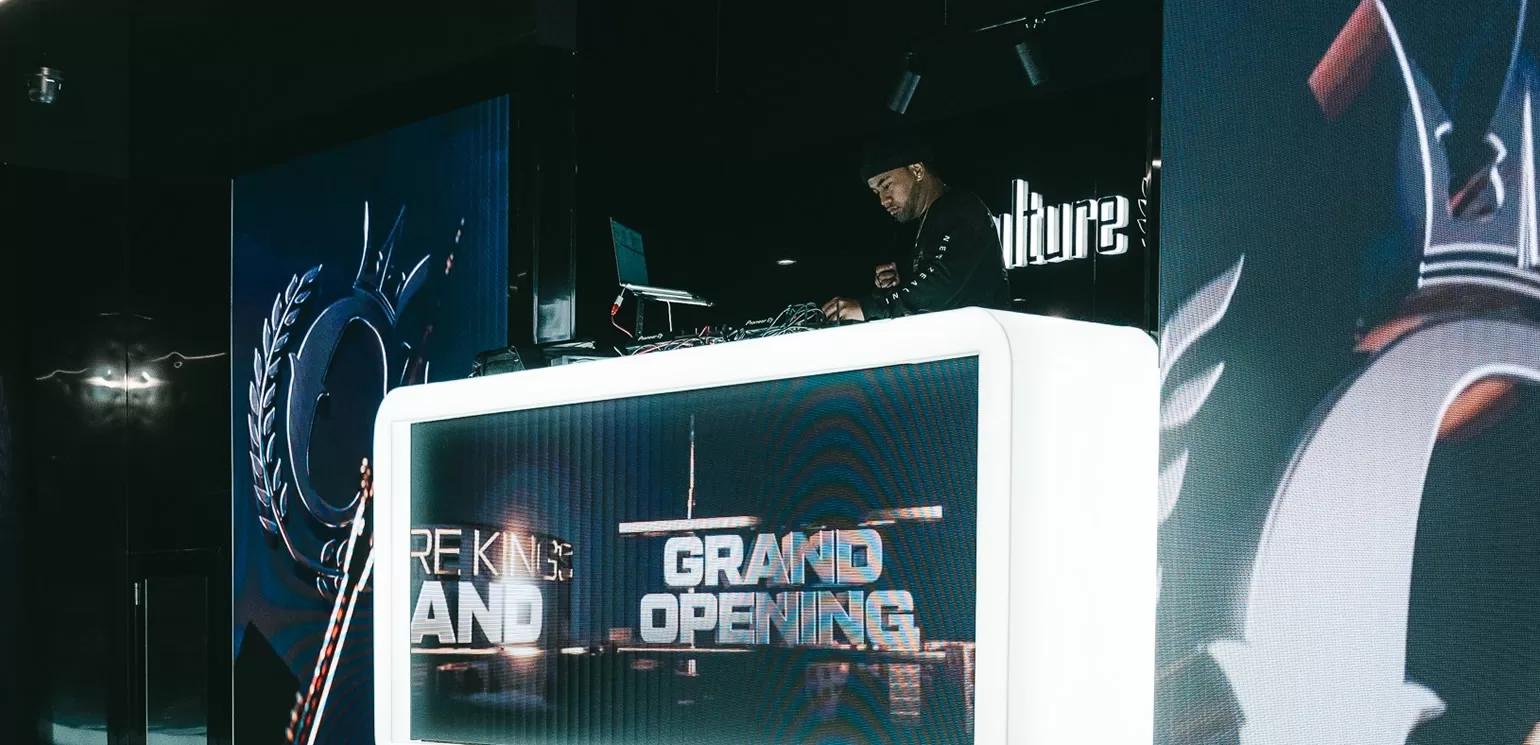 System Features
BSS BLU-806 Dante Audio Processor with open architecture which is fully configurable through Audio Architect with a full range of processing and logic objects and a "drag and drop" method of configuration provided a powerful volume control system in conjunction with the SoundEar.
SoundEar3-300 monitors the overall SPL in the store and in conjunction with the BLU-806 manages the sound system volume reduction.
BSS EC-8BV 8-Button controller with volume control allowed precise control of various zones and source selection.
Atterotech Dante enabled Bluetooth wallplates and interface provided seamless device connectivity for visiting DJ's.
2x JBL SRX 812P active loudspeakers and 2x SRX818SP active single 18" subwoofers provided powerful sound reinforcement for the performance area.
12x JBL Control28-1 loudspeakers powered by a Crown Drivecore CDI2600BL installation amplifier ensured consistent audio coverage in the retail area.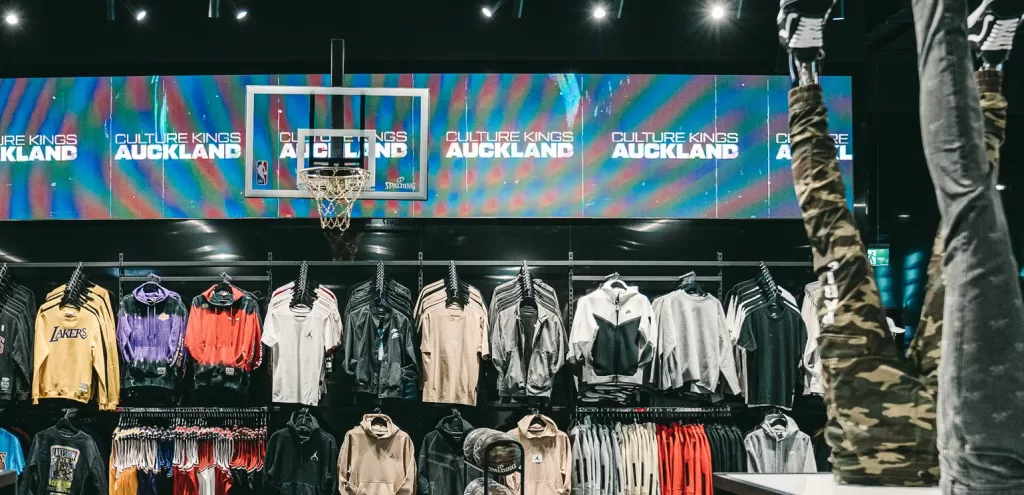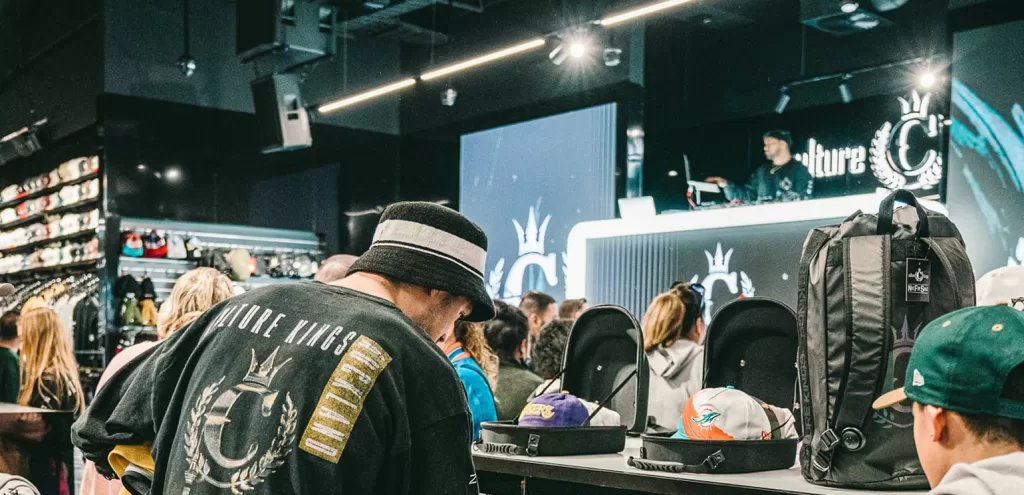 "Thanks to JBL's purpose-built speakers that just work as they are intended."
The Impact
"We are very happy to have been involved with this project in what essentially was a very basic sound system configuration, thanks to JBL's purpose-built speakers that just work as they are intended," says Darian Sundar of Avid Automation. "The real success and smarts of this project is based around how SoundEar and the BLU-806 are integrated to perform volume reduction. The BSS open architecture platform makes virtually anything possible. The system has performed flawlessly – which is what we have come to expect from JBL, BSS and Crown."
"Launching Culture Kings in New Zealand is a really exciting step for us so we can deliver the iconic in-store atmosphere that we're known for to our NZ customers," says Simon Beard, CEO of Culture Kings. "Our Sylvia Park location gives New Zealanders an immersive experience unlike anything in the market."
Tech Talk
"SoundEar is a SPL Monitoring device that gives the client a visual indication of the current SPL," says Darian Sundar. "With the ability to set custom limits and thresholds in the SoundEar, the volume limits imposed by the mall were loaded into the device with a threshold a few dB under the limit, so that the client would see a visual warning prior to reaching the system limit."
An automated volume reduction was still needed and as a result, SoundEar and BSS were integrated together and programmed so that if the volume went above the set volume limit, the BSS BLU would reduce the volume and continue to do so until the incoming level was decreased by the user.
This achieved a satisfactory result better than using limiters and compression. Signal integrity was maintained so that the audio experience within the store remained clean and undistorted.