JBL VTX A12 AND A8 LINE ARRAYS FEATURE AT NEW ZEALAND'S GREATEST SUMMER MUSIC FESTIVAL
Mount Maunganui, Tauranga, New Zealand: Literally the world's first festival of 2019 saw over 30-thousand festival goers brave the hot summer sun at Mount Maunganui to enjoy world class music entertainment.
Local and International artists including Peking Duk, Sticky Fingers, London Elektricity, Shapeshifter, Ladi6, Tash Sultana and rapping superstar Cardi B formed part of the line-up.
In only four years, Bay Dreams has fast become one of New Zealand's best summer festivals. The event began in 2016 with 5,000 attendees to over 30,000 in 2019 for the North Island event. A second South Island location has now been added to the itinerary in the city of Nelson.
NZ Sound Reinforcement, a full-service production company deployed a stunning JBL Professional audio solution for the second stage with a combined audio output of 500,000 watts RMS that included the innovative JBL VTX A12 and new VTX A8 line array elements.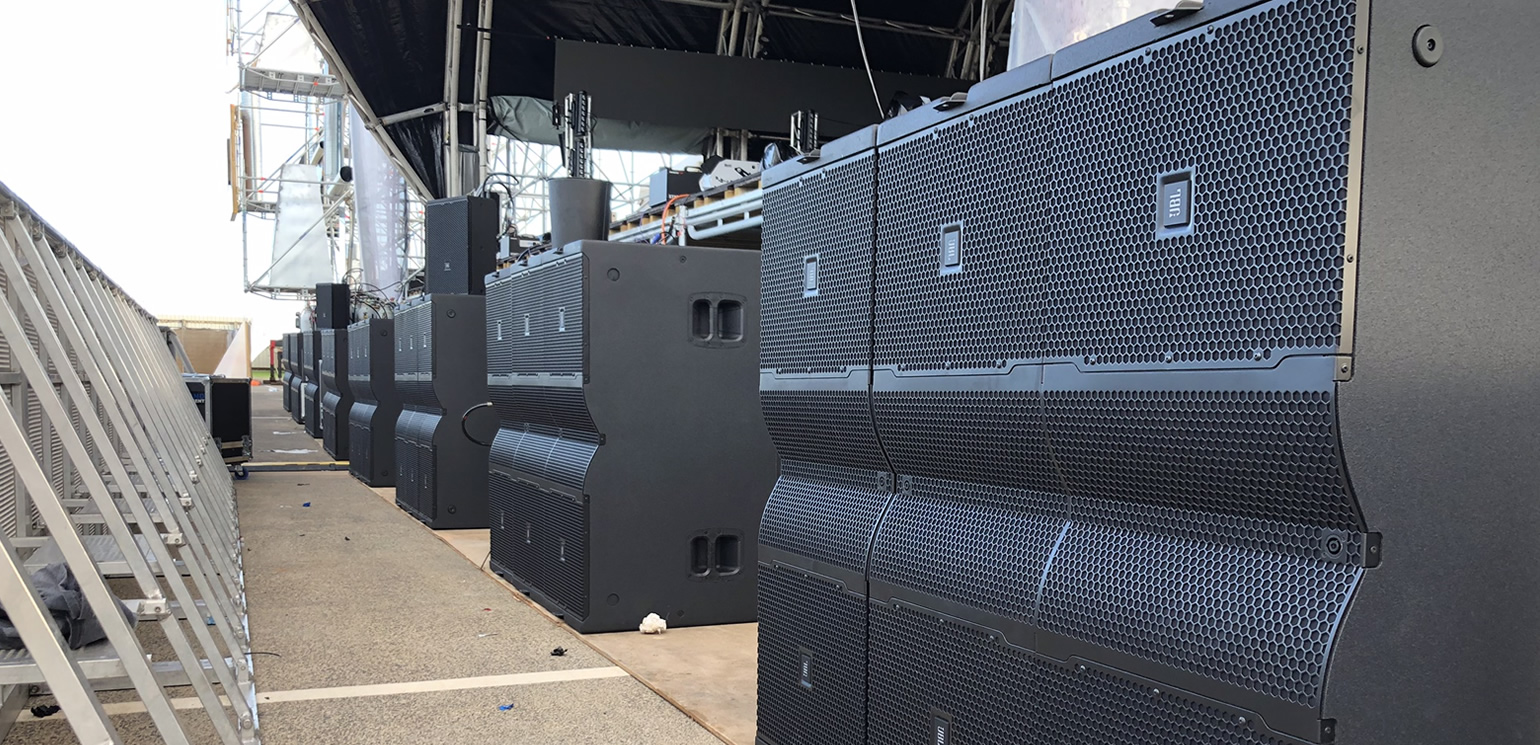 Having recently become part of the JBL VTX A-series family in New Zealand, NZ Sound owners Ray and Brenda Ward are exceedingly happy. "We are blown away; Bay Dreams was pretty epic. The JBL VTX A12 and A8 systems have performed even beyond our expectations – they sound amazing. JBL certainly helped the artists to put on some of their best performances and the crowd loved it," says Brenda Ward.
Ray Ward adds: "The new JBL VTX A-Series systems have provided an amazing experience for all involved, from the artists to the spectators. The systems have shown impressive coverage outdoors, providing a very smooth and natural top-end. We look forward to providing incredible sound for the summer festivals and international artists making their way to New Zealand in the coming months. We thank organisers Pato Alvarez and Mitch Lowe for putting on another sold-out masterpiece."
"JBL VTX A12 and A8 Line Arrays certainly helped the artists to put on some of their best performances and the crowd loved it."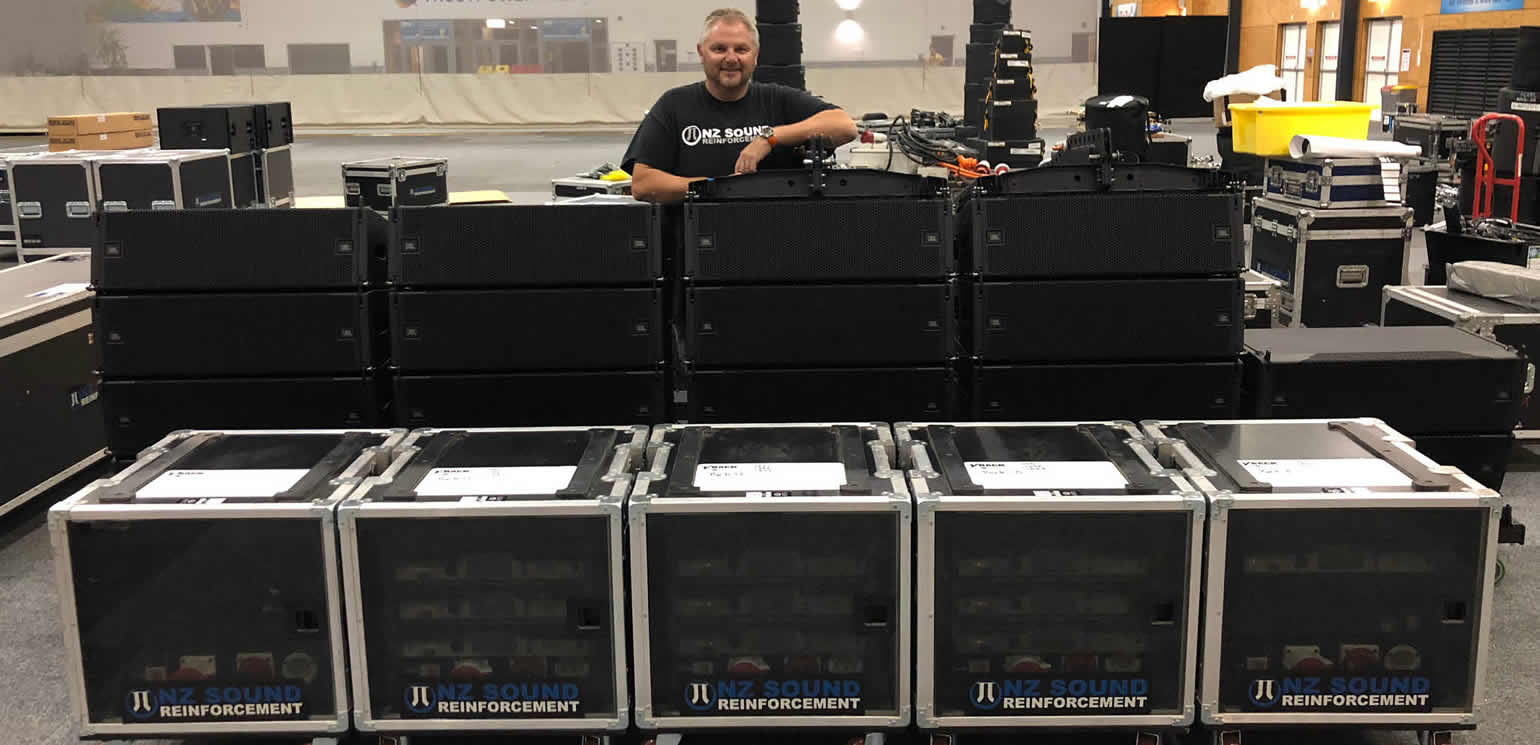 System Features
NZ Sound deployed a complete JBL Professional audio system featuring 24 VTX A12 line array loudspeakers on the main hang and 18 of the all-new smaller format VTX A8 line array loudspeakers on side hangs. Due to the nature of the performances, 24 ground shaking VTX G28 subwoofers provided tight, powerful bass coverage. Infills comprised of 8 VTX F12 12" biamplified loudspeakers.
Stage monitoring was equally impressive, allowing for exceptional audio for all performers with 16 JBL VTX M20 dual 10" and 4 VTX M22 dual 12" tour monitors for DJ and drum wedges. 2 VT4883 subwoofers took care of the drum subs with side-fills consisting of 2 VTX F35 dual 15" 3-way enclosures and 2 G28 subs.
All amplification was provided by Crown V-Racks with Crown iTech 3500 amplifiers, totalling in excess of 500,000 watts of sound power. Audio System management and control were handled through JBL HiQnet Performance Manager software and system set-up made easy with JBL's Line Array Calculator.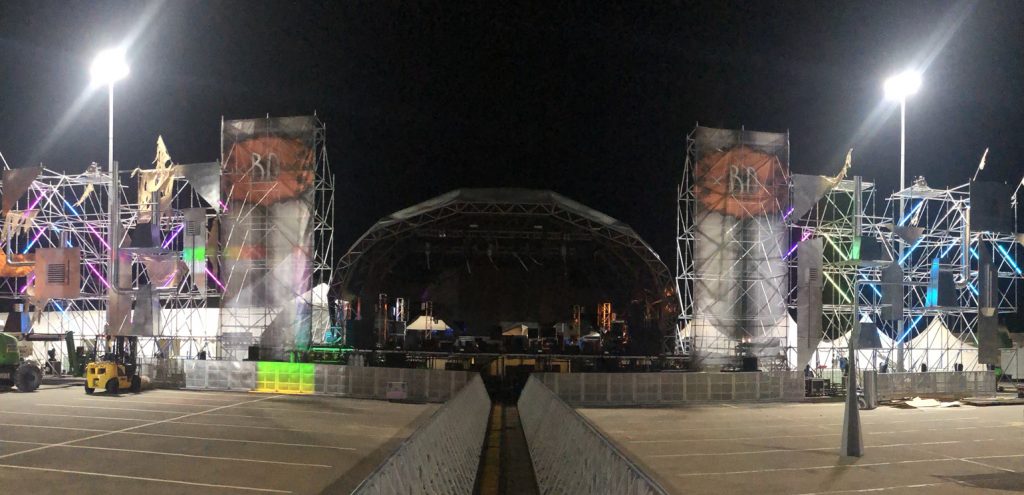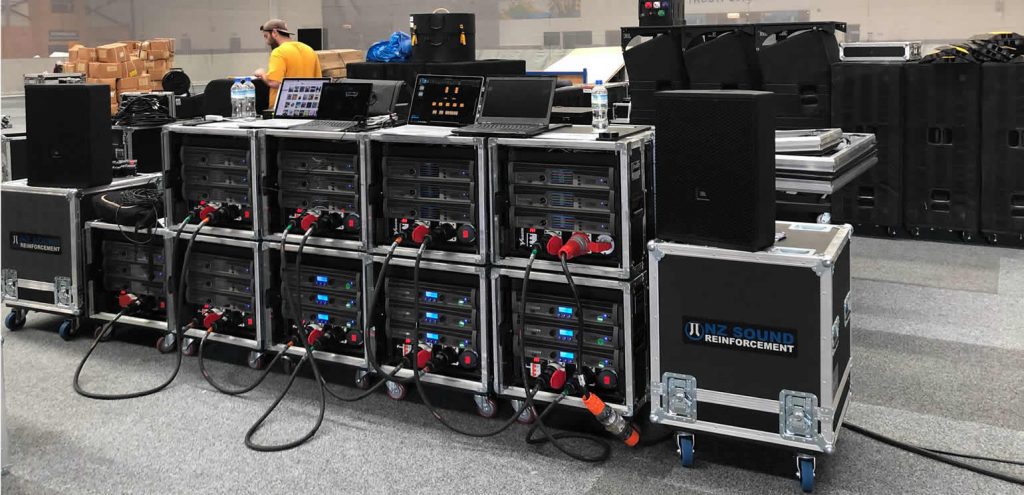 "This is easily the most impressive event we have ever put together, I am ecstatic."
The Impact
"Performance Manager and Line Array Calculator has helped save time and energy as we were able to pre-configure settings and system alignment before the event," says Tim Robertson from local JBL distributor JPRO, who provided technical support and system design for the event. "System predictions have been very accurate and minor tweaks were needed once the system was loaded in and set up."
NZ Sound is set to bring exceptional audio coverage to the Summer Festivals and international artists such as Bryan Adams, Toto and UB40 who are making their way to New Zealand in the coming months.
At the time of writing, with the new Bay Dreams location on his mind, organiser Mitch Lowe can hardly contain himself. "This is easily the most impressive event we have ever put together, I am ecstatic. Its off to Nelson we go!"