HARMAN PROFESSIONAL SOLUTIONS KEY TO NEW ZEALAND GOVERNMENT TECHNICAL INFRASTRUCTURE
The Opportunity
The Christchurch Justice and Emergency Services Precinct was the first major government building to be built in Christchurch after a series of devastating earthquakes destroyed the city centre in 2011.
Completed in late 2017, the Precinct was purpose-built with an emphasis on collaboration, bringing together all regional justice and emergency services. The precinct is home to the Ministry of Justice, New Zealand Police, Department of Corrections, St John Ambulance, Fire and Emergency, Civil Defence and Emergency Management services. The Justice Building houses 19 courtrooms and associated court and legal functions.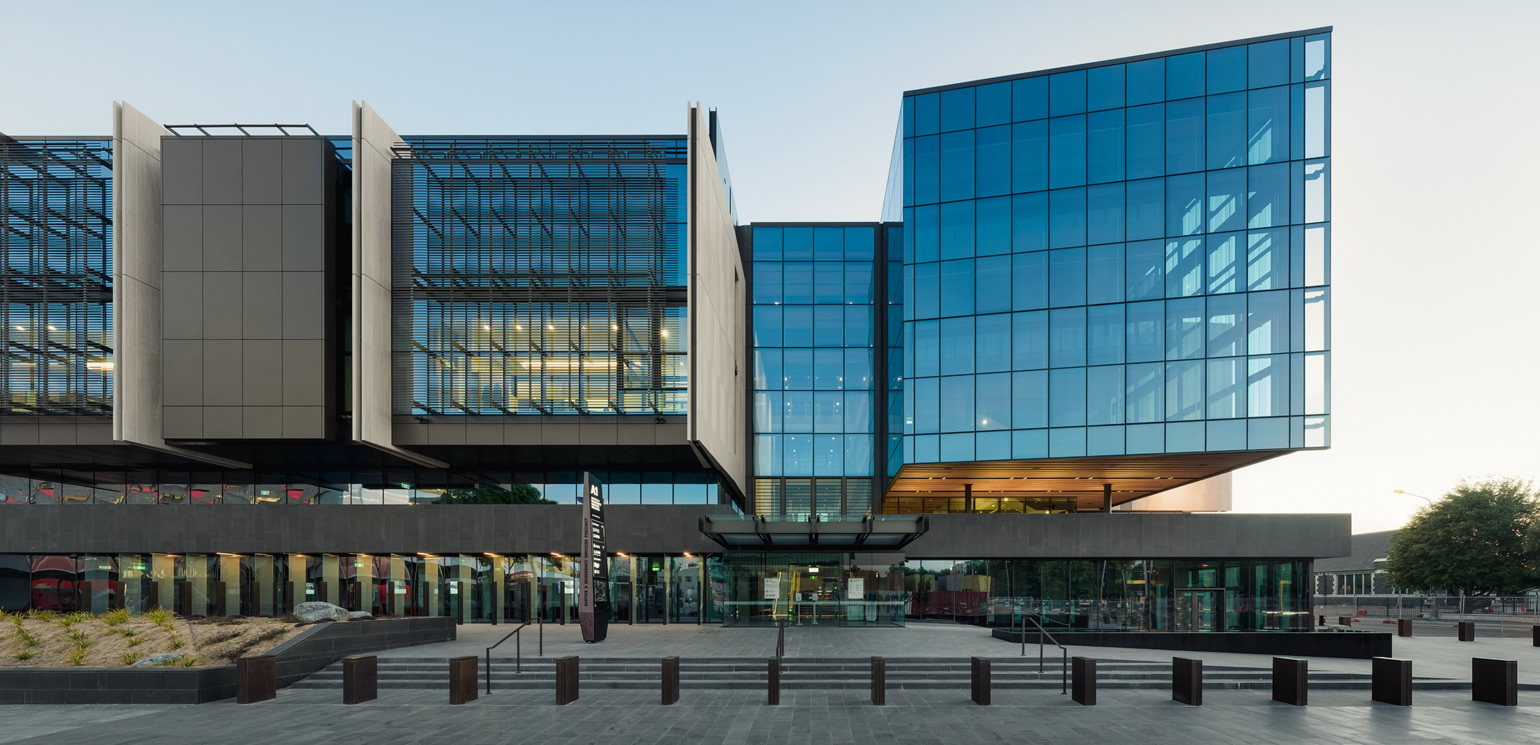 The Solution
Due to the critical nature of the services rendered by the agencies in the Precinct, reliable specially configured loudspeakers and microphones are needed to reproduce high quality audio.
Leading audio visual systems integrator and supplier of courtroom and chamber technologies, Kodum, were contracted to design, supply and install robust cutting edge audio and visual systems within the Justice and Emergency Services Precinct.
"It was essential the audio visual systems would work within the complex IT infrastructure of the Justice and Emergency Services Precinct. They are excellent."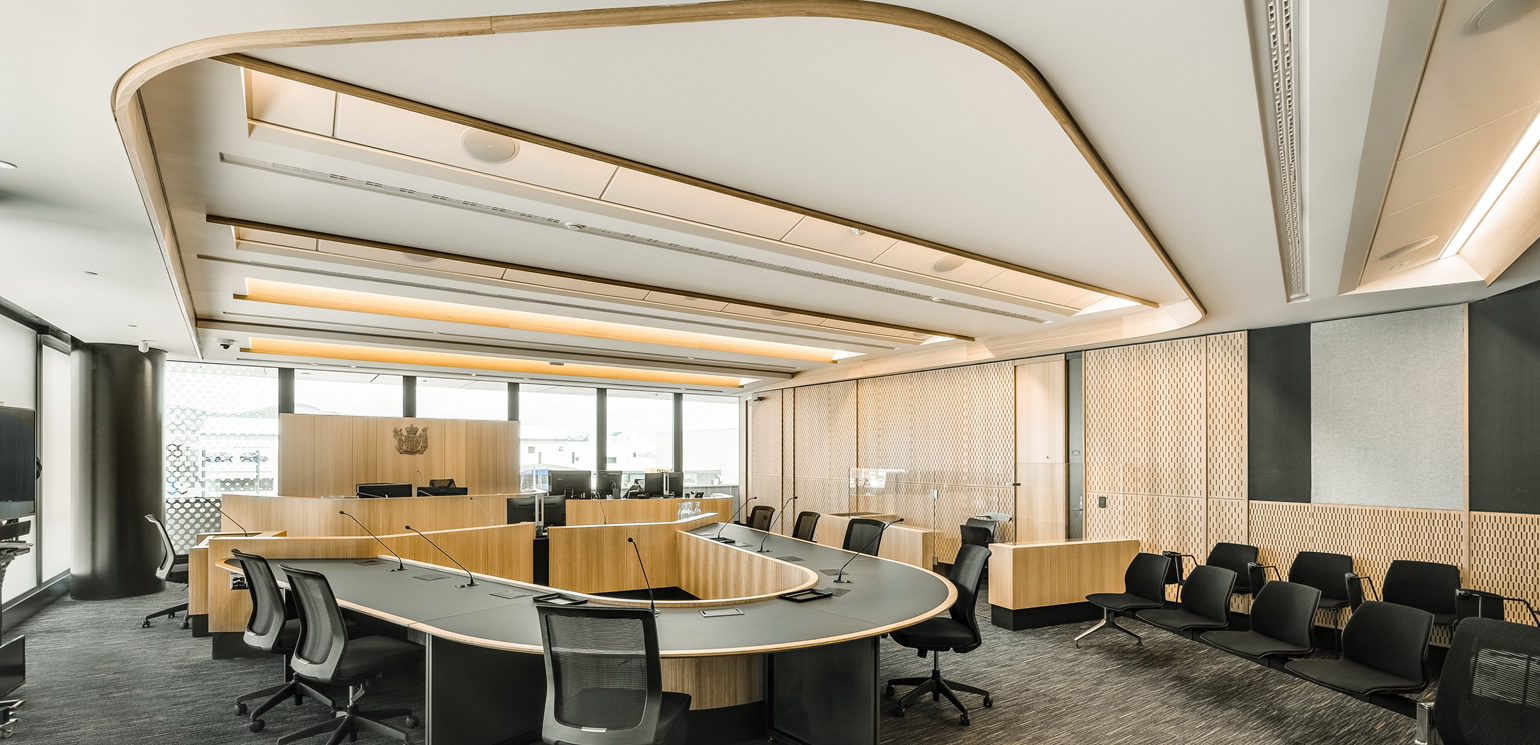 System Features
JBL Professional Control Contractor series ceiling and wall mounted loudspeakers achieve balanced sound quality and broad, consistent coverage throughout the indoor sections.
Control 47LP low-profile ceiling speakers are utilised in the areas with limited above-ceiling clearance with JBL's Radiation Boundary Integrator providing very consistent coverage throughout the listening area.
Control 47HC loudspeakers with a well-defined narrow coverage pattern provide improved sound quality and intelligibility in reverberant and high ceiling spaces.
A range of AKG gooseneck and boundary microphones are deployed in the 19 courtrooms providing exceptional sound reproduction through the sound reinforcement and audio visual recording systems.
Across the Precinct, BSS Soundweb audio processors form an integral part of the audio management and audio distribution.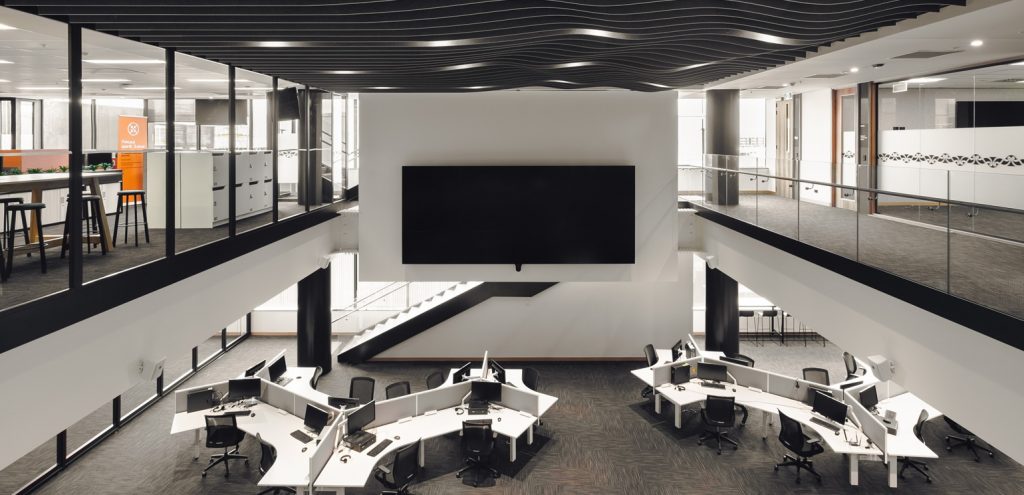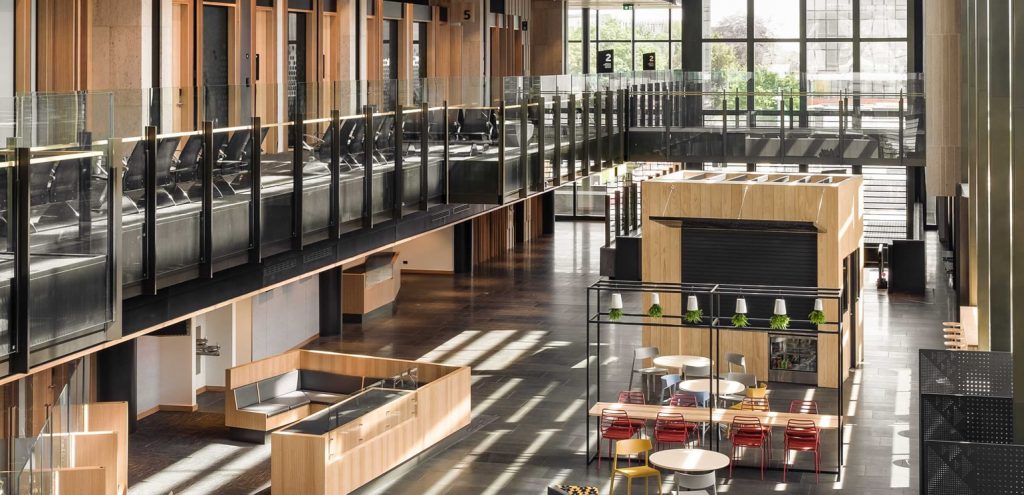 The Impact
"During the design and construction phase it was essential the audio visual systems would work within the complex IT infrastructure of the Justice and Emergency Services Precinct," says James Thompson, Civil Defence New Zealand. "The systems are excellent. Kodum were key partners in establishing our audio visual needs and have walked with us every step of the way. Post commissioning they have been readily available to help with fine tuning the system."